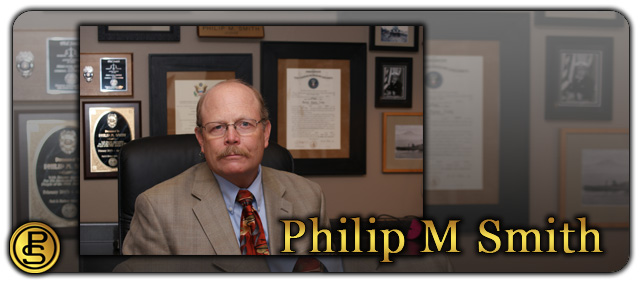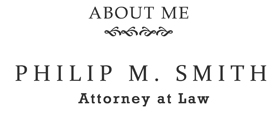 1776 South Jackson Suite 610, Denver, Colorado  80210
Office: 303-333-8900 | Fax: 303-333-8901
I have been practicing law for over 32 years.  That is a long time to be doing one thing.  My professional career has allowed me to develop a vast degree of knowledge in many areas of law, primarily criminal justice. After attending the University of Colorado Law School and passing the Colorado Bar Exam in 1979, I was commissioned into the US Navy as a lawyer in the JAG Corps.   Active duty took us to Newport, Rhode Island and San Diego, California defending and prosecuting courts-martials, providing legal assistance and preparing military personal and their families for deployment at Naval Base San Diego and Navy-Marine Corps Reserve Center, Denver.   I retired from the USNR at the rank of Commander.
Upon returning to my home state of Colorado and becoming a partner in a private civil law practice, I discovered my real love was in criminal justice.    As a Deputy District Attorney in the 18th judicial district of Arapahoe and Douglas counties and as the Assistant District Attorney for the 5th Judicial District of Eagle, Summit, Lake and Clear Creek counties in Colorado for 16 years, my task was to prosecute a variety of criminal cases ranging from petty offenses, misdemeanors to the most serious felonies.  The opportunity has proven to be extremely beneficial in defending clients being investigated, accused and charged with these crimes.
After a brief hiatus, my interest focused on another side of the courtroom, defense. I opened my solo private criminal defense law firm in 2004. It has been the best decision I've made in my legal career.  Opening my law practice also allowed me to serve as a judge and gain a greater appreciation of the difficult task each judge has of remaining impartial and compassionate while properly interpreting and applying the law.
My years as an officer, prosecutor, judge and private attorney have taught me the value of establishing strong professional relationships with the people that will also participate in your legal process—Judges and Prosecutors.
If you have questions about my criminal law practice or me, please visit the Colorado Supreme Court database at coloradosupremecourt.com. Type "Philip M. Smith" in the Attorney Search.  You will have peace of mind knowing that I have been licensed to practice law in Colorado since 1979, have no history of disciplinary matters and maintain professional liability insurance. I also attend professional education courses, discussions and seminars focusing exclusively on criminal defense. By staying informed of the latest legislation, judicial opinions and new law in Colorado I am able to provide my clients with highest standard of defense strategies.
On a personal level, my family moved to Colorado in 1960.  I am almost a native having been born in Amarillo, Texas in 1953.  I spent my early years in Aurora until my family moved to Evergreen, Colorado.  My father lives in Conifer and my twin brothers are in Denver and Washington. My lovely wife and I have been happily married for 35 years.  We have been blessed with a remarkable son and family. I have a number of hobbies but fishing and hunting are my favorite pastimes when I am not with the joy in my life, my grandson.
Areas of Practice:
100% Criminal Defense
Litigation Percentage:
100% of Practice Devoted to Litigation
Bar Admissions:
Colorado, 1979
U.S. District Court District of Colorado, 1979
Education:
University of Colorado School of Law, Boulder, Colorado, 1979, J.D.
University of Denver, Denver, Colorado, USA, 1975
B.A. With Honors
Double Major: Economics and Political Science
Memberships:
Colorado Bar Association
Arapahoe County Bar Association
Colorado Criminal Defense Bar
National Association Criminal Defense Lawyers
Curriculum Vitae
Philip M. Smith, Attorney
2004-Present
Law Firm of Philip M. Smith, Attorney
Practice is exclusively Criminal Defense
Alternate Defense Counsel for Arapahoe County District Court
2003-2004
Assistant District Attorney, 5th Judicial District
(Clear Creek, Eagle, Breckenridge, Lake counties)
Supervised and trained all Chief Deputies and Deputy District Attorneys
Prosecuted homicide and complex crime cases for the entire district
Advised elected officials and primary liaison for the D.A. with Clear Creek County law enforcement
Vertical prosecution of all felony cases in Clear Creek County.
1989-2003
Deputy District Attorney, 18th Judicial District
(Arapahoe, Douglas, Elbert, Lincoln counties)
South Metro Drug Task Force, vertical prosecution of over 450 filings per year. Training 12 investigators on affidavit writing, case preparation, and search and seizure
Prosecuted all felony and misdemeanor crime, both adult and juvenile, as well as Intake on all levels
Lead Trial Deputy of County Court
Civil forfeiture actions including the attachment of real and personal property
Appellate Division, briefed and argued Rule 106 appeals to District Court and interlocutory appeals to the Supreme Court of Colorado. In charge of hiring and supervising interns.
1984-1989
Keene, Munsinger and Smith
General Partnership Denver, Colorado
Mechanic's lien, foreclosure, and title litigation involving large commercial property
Construction projects for banks and mortgage brokers
Acquisition agreements for car dealerships and provided advice on wide range of matters including consumer loan transactions, contract enforcement, and personnel issues for well-known local dealer
Plaintiffs' personal injury litigation and workers compensation cases.
1979-1984 Active Duty U.S. Navy Judge Advocate General's Corps
1984-1999
Drilling Reservist
Commander, USNR Retired
U.S. Navy, Judge Advocate General's Corps
Volunteer Training Unit-Law, Denver, Colorado
(1993-1999)
Commanding Officer
Advised other Commanding Officers concerning civil and  military legal issues, contract and employment law
Taught Law of War, Law of the Sea, and International Law to senior officers.
Civil Law Support Activity, Naval Marine Corps Reserve Center, Denver, Colorado
(1985-1992)
Staff Attorney
Provided settlement advice, discovery, briefs, and investigation regarding Federal Tort Claims Act, Affirmative Claims, and Military Claims Act with litigation support worldwide to Judge Advocate General and the United States Attorney.
Navy Legal Support Office, San Diego, California, Active Duty
(1979-1984)
Department Head, Legal Assistance Division.
Provided general legal assistance to a half-million people in the military community in San Diego
Supervised 12 officers, enlisted, and civilian personnel
Article 32 (General Courts-Martial) Investigating Office
Defended and prosecuted general and special courts-martial
Respondent's Counsel, Medical Evaluation Board, Balboa Naval Hospital
1979-2011
Licensed to practice in all State and Federal Courts in Colorado and Courts-Martial of the United States Armed Forces

1979 University of Colorado, School of Law, Jurist Doctorate
Boulder, Colorado

1975 University of Denver, B.A. with honors Denver, Colorado

Majors in Economics and Political Science with
Academic scholarship